Shipdex attended the EAST MED 2019 Exhibition in Limassol (CY) with a desk to promote Shipdex protocol.
Exhibitors (manufacturers, service companies, government entities) and visitors (ship-owners and ship managers) demonstrated a huge interest in Shipdex and asked questions about how to adopt it into their own companies.
Shipdex chairman Capt. Adami (Mastermind Shipmanagement Ltd) introduced Shipdex during his speech about digitalization in the shipping market and during the panel "Technological Convergence in Maritime".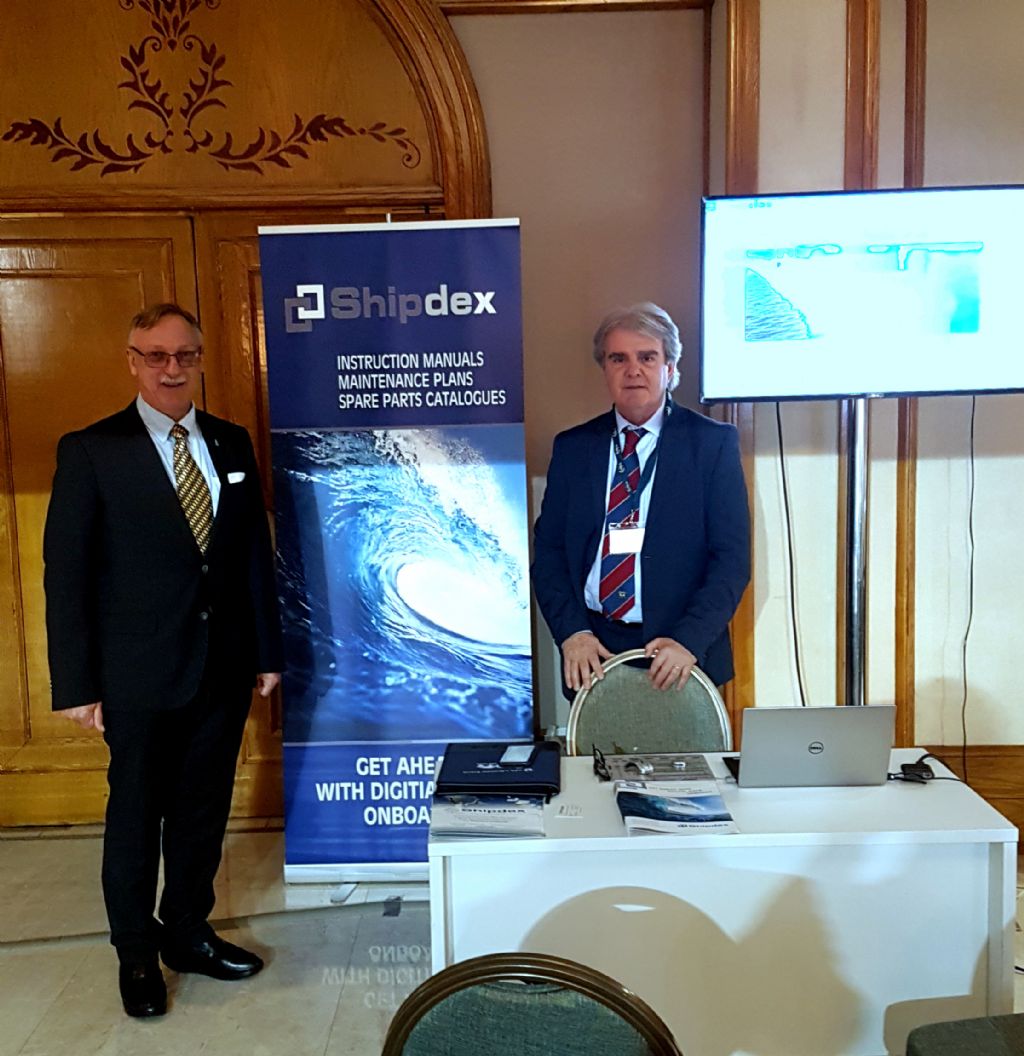 From left: Capt. Eugen Adami (Shipdex chairman) and Marco Vatteroni (Shipdex technical manager)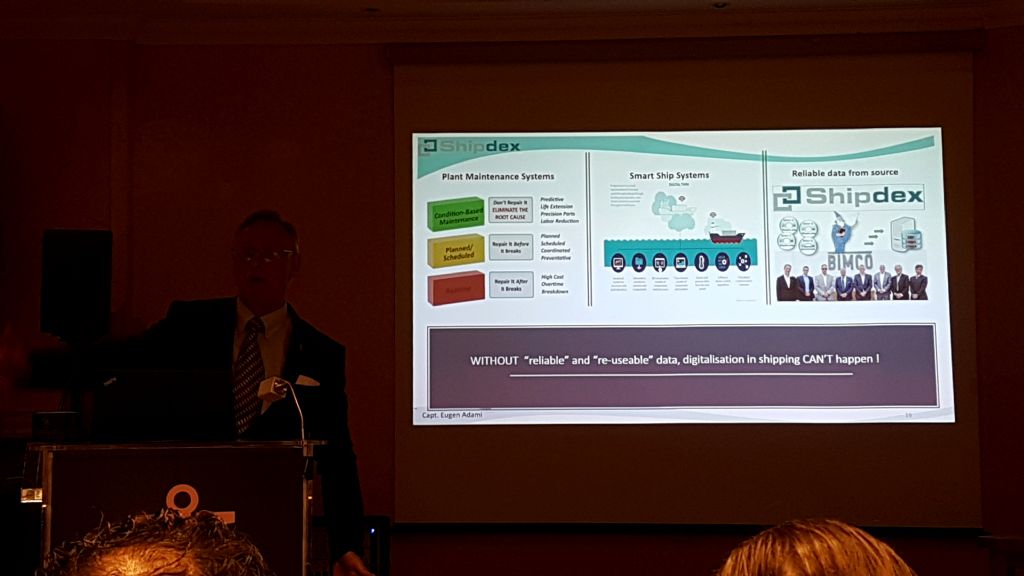 Capt. Adami speech about digitalization.