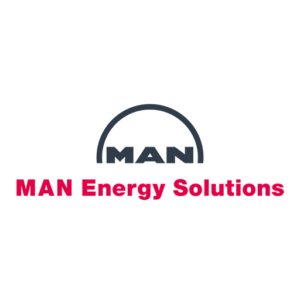 Dear Shipdex Community,
We are thrilled to gather on this occasion as we celebrate the 15th anniversary of Shipdex. Over the years, MAN Energy Solutions has been a major supporting organization to Shipdex – contributing to its development and implementation.
"MAN ES, we recognize the impact of Shipdex on digitalizing how information is managed and shared in the maritime sector. I am excited to witness the integration of this standardized protocol, fostering efficiency, collaboration, and innovation across the industry, Shipdex isn't just a framework; it is propelling us into a new era of streamlined operations and enhanced customer experiences." Stig Holm, MAN ES Head of Digital & Academy Denmark.
Shipdex is transforming the landscape of maritime data management, revolutionizing how information flows within the industry. Henrik Dan Kaspersen, MAN ES Shipdex Competence Center Leader and Executive Member of Shipdex since 2008, recently declared that:  "In my role as leader of the MAN ES Shipdex Competence Center, I am committed to aligning production tools and processes to meet the strategy for supporting the digital transition in the maritime community. I see Shipdex as a key enabler for a successful digital transformation, providing the foundation for intelligent and structured data and knowledge exchange between Ship Owners and Manufacturers – ultimately supporting product lifecycle management".
From its inception, Shipdex has been more than just a data exchange protocol; it's been a catalyst for innovation, collaboration, and efficiency across the maritime world. Today, as we look back on the journey that brought us here, we can proudly say that Shipdex plays a significant role in enhancing safety, streamlining operations, and fostering industry unity.
Simplifying Data Exchange: Shipdex was born out of the necessity to simplify the exchange of technical and spare parts information between shipbuilders, equipment manufacturers, and ship operators. Before Shipdex, data inconsistency, format disparities, and communication gaps were commonplace. With Shipdex, there is now a standardized protocol that transcended these challenges, making data exchange seamless and coherent.
Unifying the Industry: Shipdex did not just provide a technical solution; it brought the industry together under a common framework. Through collaboration and the spirit of open standards, Shipdex created a shared platform where stakeholders could communicate effectively and share vital information with ease. This unity has not only improved operational efficiency but also fostered a stronger sense of community.
Enhancing Safety and Maintenance: The implementation of Shipdex has significantly enhanced safety and maintenance practices. Accurate and standardized technical documentation ensures that crew members have the right information at their fingertips, improving maintenance, repairs, and overall vessel safety. Maintenance planning has become more strategic, thus reducing downtime and operational costs.
Paving the Way for Digital Transformation: As we celebrate this milestone, we also look forward to the future. Shipdex has paved the way for further digital transformation in the maritime industry. The foundation of standardized data exchange has laid the groundwork for leveraging technologies like IoT, AI, and predictive analytics to propel the industry into new realms of efficiency and sustainability.
A Heartfelt Thank You: On behalf of MAN ES, we extend our heartfelt gratitude to all the partners, contributors, and stakeholders who have been a part of the Shipdex journey. Your dedication, collaboration, and innovative spirit have been instrumental in shaping Shipdex into what it is today.
As we celebrate this 15th anniversary, let us also envision the years ahead. Let us continue to collaborate, innovate, and embrace the power of standardized data to drive our industry forward. Together, we can create a maritime ecosystem that is safer, smarter, and more connected than ever before.
If you have not yet dipped your toes into the Shipdex waters, you are missing out on a tide of possibilities, Imagine easily exchanging vital technical data across the marine industry, enhancing collaboration, cutting downtime, and boosting operational efficiency. Do not stay anchored in the past – dive into Shipdex, ride the wave of innovation, and explore the potential.
Happy 15th Anniversary, Shipdex!