Digitalizing the Maritime Industry:
Empowering Software Developers through Quality and Standardized Data
Data permeates every facet of ship and fleet management. From routes and fuel consumption to equipment, spare parts, work orders, and certificates, data forms the foundation of critical decision-making processes. Compliance reports, financial analysis, and operational planning rely on accurate and reliable data. Regardless of the software used, the quality of the underlying data takes precedence.
Software is being unfairly blamed for problems stemming from flawed data. Even seemingly minor discrepancies in data representation, such as abbreviations or language variations, can lead to significant errors. A computer system might interpret M.E. and M.H. as distinct components, causing confusion in spare part orders and maintenance procedures. Insurance issues, operational disruptions, and safety concerns can arise from incorrect data. It is clear that data quality is paramount.  Creating a comprehensive and accurate database has historically been a resource-intensive task. Investments of time and funds were required to ensure data was properly structured. However, despite technological advancements, many shipping companies continue to neglect data management. Manual data entry from technical manuals and disparate formats persists, hindering the efficiency of operations and maintenance.
The aviation and defence industry provides a shining example of how data-driven practices can revolutionize an industry. By emphasizing precise information, standardizing technical manuals, work procedures, and information systems, they achieved comprehensive digitalization. We can draw inspiration from their approach and apply it to the shipping industry.
Undeniably, digitization alone is an incomplete catalyst for true digital transformation. The conversion of documents into PDFs or furnishing Excel spreadsheets for data entry scarcely scratches the surface. To realize the formidable potential of digitalization, precise and standardized data collection is pivotal. This mandate extends to the development of digital interfaces and the eradication of manual data input errors. The core of digitalization is accurate data and standardized practices.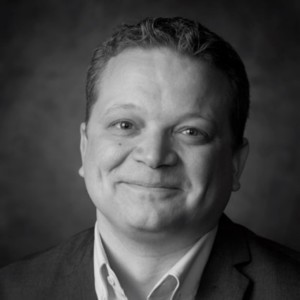 Rasmus Gade Hansen, Head of Projects at SERTICA by RINA, confirms: "As a software company, we are met by many customers who have an ambition to use software to improve their business. We aim to supply software that covers the needs and requirements of the customer, and helps them improve. More and more customers realize that to get the most benefit from software solutions, they have to have high quality data. The combination of a good software product, and good data, highly increases the benefits that the customers gain from their solutions. Often companies tend to focus on the software, and might forget the importance of having quality data. We see a standardized way of exchanging data, as a key driver for the distribution of quality data. If all suppliers/manufacturers make up their own formats, it will always require a lot of work for customers to integrate the data into their solutions".
Rasmus Gade Hansen continues: "Shipdex offers this kind of standardization, and that is why we support it, and have enabled exchange of it directly into SERTICA. When building the Shipdex integration in our platform, we tried to make it as easy as possible for customers to import their datasets. This speeds up the implementation process of the platform, as there is no cumbersome manual work in manually trying to setup the equipment data. The Shipdex standard offers clear definitions and descriptions, and implementing the interface into SERTICA went according to plan. Today, a customer can receive a Shipdex dataset, and import it directly into Sertica, with no involvement from us. We see that as effective."
 Marco Vatteroni, SHIPDEX co-founder and technical manager, emphasizes "I developed the Shipdex Protocol during my tenure as the Shipdex technical manager and I was responsible for creating, maintaining, and enhancing the Protocol. During the same period, I worked for a very important CMMS provider and I designed a robust and powerful software application capable of identifying and comprehending data formatted in Shipdex. This application was also able to import selected data into a CMMS database. The application (interface) was effectively utilized to create CMMS databases for some specific ship-owners."
Shipdex ensures that the data collected is uniform and follows standardized practices. This uniformity enhances interoperability between different software systems and applications, facilitating seamless data exchange and integration. By eliminating the need for data reconciliation or data conversion efforts, software developers can focus on creating value-added solutions and leveraging data-driven insights to enhance efficiency and performance.
Shipdex's non-proprietary nature and its protocols make it a reliable resource for software developers. It transcends individual company affiliations and focuses on providing the maritime industry with a common framework for collecting and utilizing high-quality, standardized data.
With the increasing connectivity and a drive for operational efficiency, reliability, and compliance, the maritime industry is investing heavily in maintenance and IT systems. However, software alone is not enough to achieve the desired outcomes. Software developers, like any other responsible maritime stakeholder, must advocate for the value of correct data and embrace Shipdex as the maritime protocol, in their own interest and the interest of the maritime sector.
To achieve true digitalization in the shipping industry, data standardization is paramount. Standardized and structured data will enable remote monitoring, machine learning, software control, and business intelligence. Software developers must advocate for and contribute to data standardization efforts.
Software developers have a pivotal role in the digital transformation of the shipping industry. They can greatly benefit from adopting Shipdex, as its primary advantage lies in its ability to streamline the collection of data directly from manufacturers. This direct import mechanism replaces time-consuming and error-prone manual processes that often result in incomplete, non-uniform, or incorrect information. By bypassing these challenges, software developers can work with a robust and comprehensive dataset, enabling accurate planning, precise maintenance schedules, and efficient resource management.
22nd of August 2023